From The Authority's Desk
Always Loved Never Forgotten Forever Missed
Born on March 26, 1930, Mr. M.P. Gupta was the longest serving President of Shri Kundan Lal Trust until he passed away on March 5, 2020.
He graduated from DAV College Jalandhar in 1945 topping the university. He went on to do his post graduation in Maths. He also cleared his IAS and Allied Services exams and topped the same. For two years he taught Mathematics in a college in Delhi. He retired as Director, Railway Board Ministry of Railways, in 1988. He has been a guiding force of Kundan Vidya Mandir Senior Secondary School Ludhiana for more than 60 years and Kundan International School Chandigarh since its inception.
Mr. M.P. Gupta embodied KVM's mission through his long and selfless service to the school. A staunch supporter and tireless advocator of the students and staff, he believed that for a country to be strong it has to have educated people. He loved interacting with young people; he liked contributing to their growth; he liked instilling knowledge in them and equipping them for a place in society. Under his leadership through the decades, KVM School changed dramatically into a school with the state-of-art infrastructure. His vision and leadership completely justified his passion reaching far beyond the traditional parameters. A champion of the educative power of the arts, he was instrumental in the inception of 'Sur Sangam', giving a platform to scores of students with a flair for music. Staff development was at the core of his heart and he invited teachers for a regular discussion in manners of curriculum and pedagogy. It reflected his desire to make subjects relevant to the pupil's lives and to escape traditional specialisation. He was always prepared to share his own cogent views on any educational topic that arose. His energy was relentless and inspiring.
Mr. M.P. Gupta's tireless commitment to the field of education and his constant motivation will always be greatly acknowledged and admired. We pay our heartfelt tribute to the great soul.
From the President's Desk (2020)....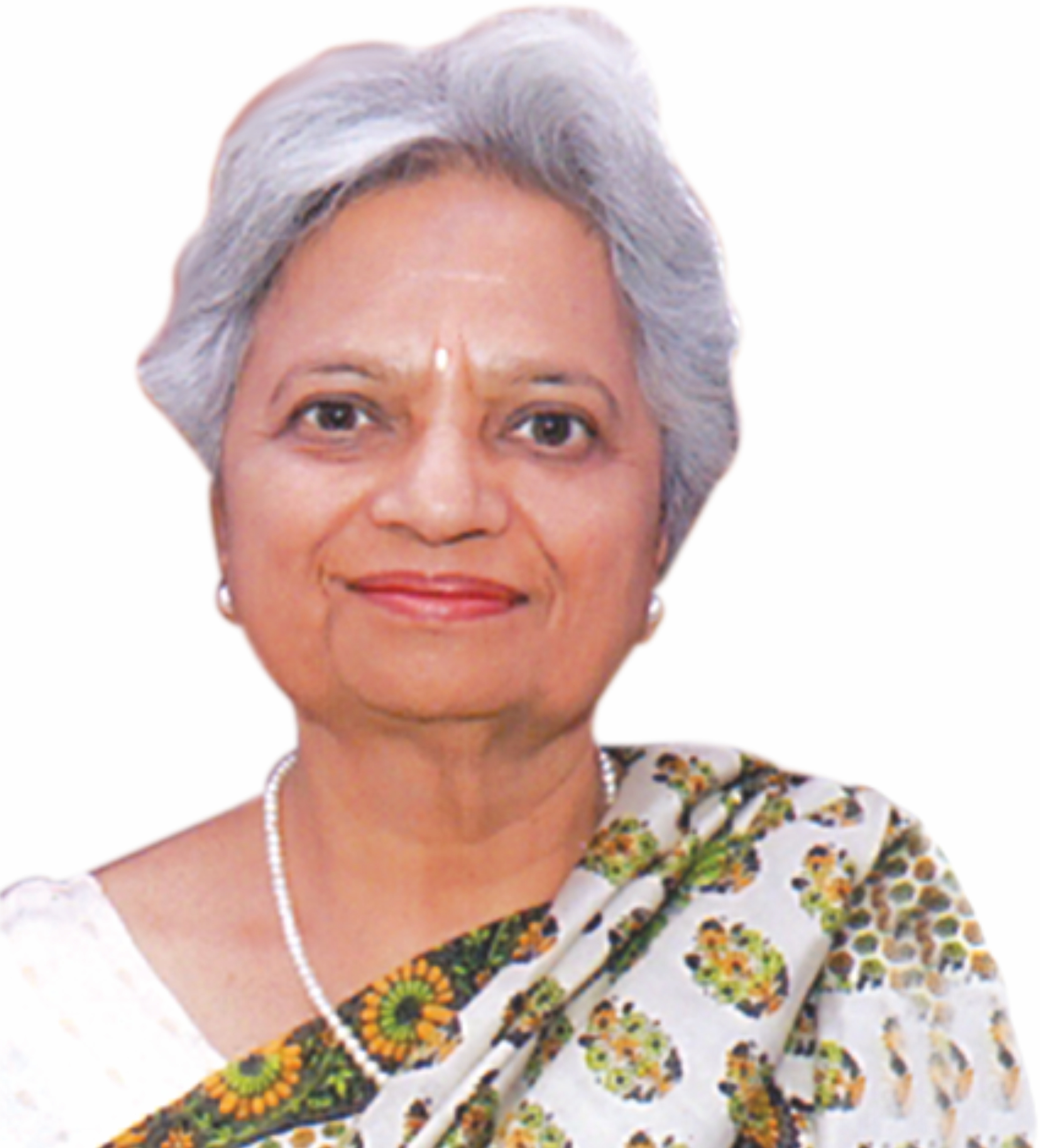 Dear Students,
It is with a very heavy heart that I am writing this message for you. This has been a very sad year so far. First we all lost our mentor, Mr. M.P. Gupta, a person who cared for you all and this institute more than anything else. He was devoted to our school as he was very passionate about education. All the time he was trying to find new and innovative ways to uplift this institute.
Now it is Covid-19, the most devastating virus, which seems to be destroying this planet. Another virus known as 'Spanish flu' came a hundred years ago and killed millions of people worldwide. But this is more deadly. Why has it come? It is because the human race has been destroying nature for the last many years. It led to global warming which has changed the patterns of our climate due to destruction of the environment. It has had a negative impact on the world. Humans have destroyed forests, wild life, polluted rivers and other water bodies, resulting in the increase of carbon dioxide in the atmosphere. This has led to melting of glaciers, thawing of frozen ground that lies just below the surface in Siberia. Consequently, it will result in rising of sea level, which has risen more in the past 100 years than in the previous 1000 years. It will lead to cyclonic storms all over the world like 'Tsunami'. Hurricanes will destroy land, wild life and human life. There are already fires in the forests and earthquakes. If melted ice and rising sea water will flood the fields, it will lead to the proliferation of micro-organism which would further result in the spread of diseases. If the sea level rises too much then the earth may submerge in it.
The only way to stop it, is to restore nature by planting more trees, and let forests grow. This will give natural habitat to wild animals and birds. We should stop polluting rivers and other water bodies with industrial waste. Keep our atmosphere and air clean and fresh. Stop cluttering the earth with plastic waste. Otherwise, epidemics like Covid-19 will destroy us. Each one of us has to make an effort and contribute towards it. Let us to-day take a pledge to restore nature back to its original form.
Now a word about the partial shut down situation you are in. You have to take advantage of this situation. Think of it as an opportunity to spend time with your parents and siblings and hence have better bonding with them. Now you have time to learn and develop various skills for which you have a liking and aptitude, like painting, music, photography, cooking etc. You can read books, play board games and do regular exercise. Along with all this do not neglect your studies.
I wish to conclude my message on a happy note by congratulating our Principal and entire team along with the students for their outstanding performance in the CBSE Board. I wish that they outshine this year's performance in the next academic session.
(Mrs.) Vijay Gupta
President
Shri Kundan Lal Trust
Ludhiana.